Here you can find press releases and positions of the association, material of members and selected lectures. Should you use material from this download sector, please indicate where it is from and send us a specimen copy.
Press releases:
Nordrhein-westfälische Wasserstoff-Netzwerke kooperieren (26.03.2014)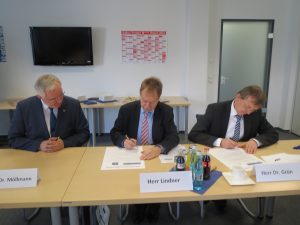 Air Liquide wird neues Mitglied im h2-netzwerk-ruhr e.V.
---
Other:
Energiewende-Report "Zukunftsfähige Infrastruktur in der Energiewende" von Dieter Mende (Energie Energiewirtschaft Zukunftsenergien)
Zukunftsfaehige_Infrastruktur_in_der_Energiewende_EEZ_Report_2018_Teil_2